Want more info?
Please provide the following information and an Admissions Representative will contact you.
Students are the primary foundation at the heart of any great school. With this fundamental truth in mind, the Academy of Hair Design promotes a student-focused approach at every level. Our expert educators, professional support staff, and experienced leadership are committed to quality education that translates to successful employment. We develop independent learners that are empowered to set challenging goals, encouraged to grow personal brands, and equipped with the mindset to thrive in the beauty business.
The Academy's high standards of excellence are reflected in our contemporary curriculum. From tried-and-true techniques to modern methods, each of our programs are created with you in mind.
In 1996, entrepreneurs Jerry BeVelle, David Gonzales, and Christie Gonzales were running a successful chain of nine salons. As the business grew it became a challenge to find talented barbers and cosmetologists. The trio knew they needed employees who could design hair while providing an enjoyable customer experience.
Refusing to compromise on quality, they opened a school that would marry technical skill with business acumen. The Academy of Hair Design was born out of a desire to produce industry professionals with the diverse skillset needed to create a top-notch salon experience.
Academy of Hair Design exists to create transformation in people through education, leadership, and service to change the world.
The not-so-secret to the Academy's success is this: It is not enough to know the technical trade if you cannot attract and maintain customers. That is why, from the very beginning, our focus has been on teaching our students how to be successful in the beauty industry, and not just on how to pass the state tests. While attending the Academy, you will develop the fundamental skills and the ability to market your brand and build your business.
Fun: Smiles, laughter, and joy in everything we do.
Excellence: We are committed to delivering the best education that produces professionals who are ready to succeed in the industry.
Love: Our work is grounded in love. Love activates, empowers, and encourages growth of our other core values. Love is the ideal touchstone and the ultimate facilitator.
Transformation: Change is incremental but true transformation is exponential and it originates from within. It is deep and significant; creating something new.
Our Core Values are FELT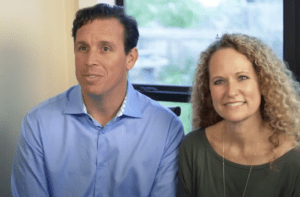 Christie & David Gonzales
Owners
Christie and David started the Academy of Hair Design over 25 years ago in Springfield, MO with a passion to equip cosmetologists with the training they need to start their own business.
It later expanded to Austin, TX with an addition of the Bevelle Barber School.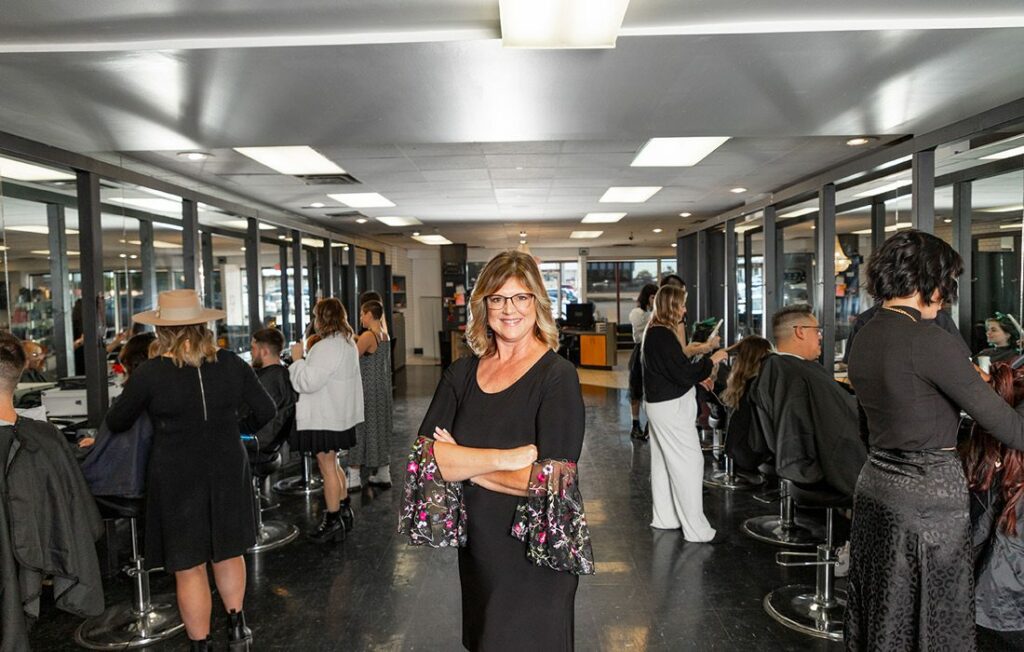 Linda Daughtery
Chief Operating Officer
Linda Daugherty has lived in Southwest Missouri for most of her life with her husband Jeff, 3 children, 4 grandchildren, and loves our cities. She is the Chief Operating Officer of the Academy of Hair Design and BeVelle Barber School, located in Springfield, MO, Austin, TX, and Rwanda, Africa. She serves as President of the Nixa Board of Education and on the Advisory Board of Springfield Dream Center.
She defines her leadership by her personal purpose statement 'Empowering People, Achieving Dreams.' Seeing this happen within the Academy staff and students has created a culture of generosity and shared purpose that is making a lasting impact within our cities and beyond.
If you decide to start your journey into the beauty industry with the Academy, we know that we can teach your hands the work and your mind the business. We can teach you to cut, cleanse, style, and what it takes to be successful. For many schools, that may enough—but we pride ourselves in being different. When you come to our school, we provide multiple opportunities to get involved and use your newly earned skills to make a difference in our local and international communities.
"We make a living by what we get, but we make a life by what we give." – Winston Churchill
Being a school with heart means making a commitment to our friends and neighbors. That's why, when you become part of the AOHD family, you get to participate in the legacy of giving we've worked hard to develop over the past 20+ years.
Throughout history and across geographic divides, hair and appearance is an integral part of every person's story. It speaks to culture, goals, and gives people the opportunity to control their identity in a world where most everything resists being controlled. That is why we have expanded our legacy of giving to include international efforts.